This post may contain affiliate links. I may be compensated if you make a purchase through a link on this page.
Best Herbal Tea for Common Cold to Help Relieve the Nasty Symptoms!

If you are looking for the best herbal teas for common cold, then you are in luck today! Read on to see the top 5 on my list.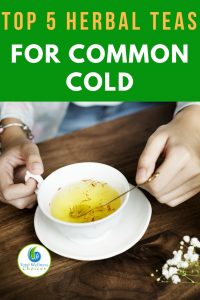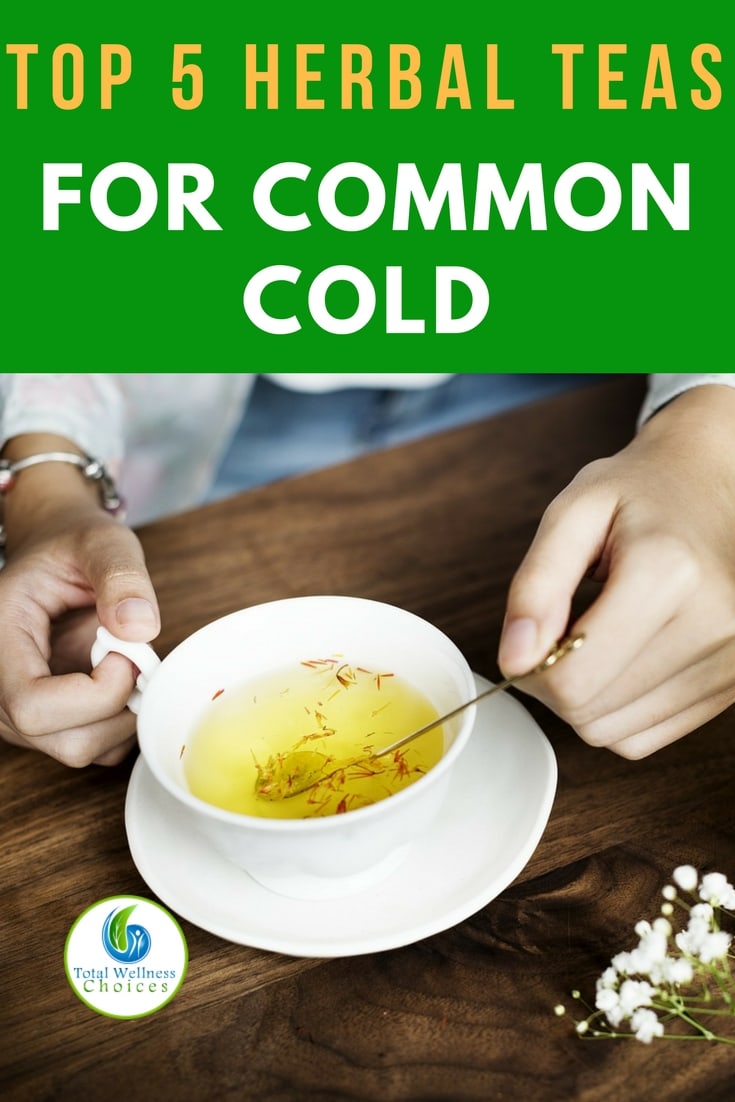 Let's face it, it's no fun having a cold, and it is even less fun suffering from the sniffling, sneezing, wheezing, congestion, and sore throat that often accompany the condition.
However, it is often difficult to find real relief from these symptoms.
OTC medicines often do little to alleviate those cold symptoms and prescription medications leave you feeling drowsy and lifeless.
That is why more and more people are beginning to use herbal teas for common cold.
Drinking tea when you have a cold is nothing new, for centuries tea has been the beverage of choice for cold sufferers.
However, it wasn't until recently, that drinking herbal teas for colds and flu became mainstream remedy.
Teas help to break up congestion, ease a cough, reduce inflammation in the sinus passage and simply make you feel better while helping your immune system fight off a cold or flu.
Now that people have begun to realize the benefits of certain herbal teas for the treatment of their cold symptoms, more and more people are turning to these teas at the first sign of a cold.
Symptoms of Common Cold
Some of the symptoms of common cold are:
Sore throat
Cough
Sneezing
Congestion
Stuffy or runny nose (clear and watery)
For those of you who want to try herbal tea to see if it can relieve the discomforts of your common cold, but aren't sure which teas will be best, below are my favorite picks.
Top 5 Herbal Teas for Common Cold
#1. Ginger Tea
Yogi Tea, Ginger, 16 Count (Pack of 6)
This is one of my favorite natural remedies for cold….! Ginger contains anti-inflammatory properties that help to relieve sore throat and other symptoms of colds. It also has anti-viral properties that help to fight the virus that causes a cold.
You can use tea bags, but I personally prefer fresh ginger roots… the brew is stronger, spicier and more flavorful!
Good news is, fresh ginger roots are readily available at grocery stores. I love ginger tea and drink it even when I'm no treating a cold or any other illness.
So, I always buy in bulk and freeze in a Ziploc.
Don't store ginger in the fridge else it will just shrivel after a couple of days.
What I do is this, I wash the ginger roots very well (I don't peel them, you can peel yours if you want to), pack in a Ziploc and store in the freezer.
That way, it will retain its medicinal properties.
To make your ginger tea, add 2-3 tbs of freshly grated ginger to 1 quart of water, bring to a boil, steep for 10 minutes and strain.
You can add honey or/and lemon juice, both of which also have healing properties that are helpful for fighting the common cold. I don't really like honey, so I use lemon juice instead!
#2. Echinacea Herbal Tea
Research shows that Echinacea helps to increase the number of white blood cells, which boosts the immune system and helps fight off infections including the common cold.
Not only can Echinacea help prevent cold, but it can also help cut the duration and severity of the infection.
Yogi Tea, Echinacea Immune Support, 16 Count (Pack of 6)
Traditional Medicinals Organic Echinacea Plus Tea, 16 Tea Bags (Pack of 6)
#3. Peppermint Tea
Peppermint has anti-bacterial and antiviral properties that help to combat colds and flu. It is another great herbal tea for common cold because it helps to soothe nasal congestion as well as reduce tension headache.
Peppermint tea is also ideal for digestive problems – cramping, bloating, stomach pains and gas.
#4. Plantain Leaf Herbal Tea
Even though it is NOT the most palatable tea in terms of taste, plantain leaves tea helps to relieve cough and sore throat associated with common cold.
In fact, it is known as one of the best natural cough suppressants. It acts as an expectorant that gently clears phlegm in the nasal passage and lungs.
Starwest Botanicals Organic Plantain Leaf Cut, 1 Pound
#5. Yarrow Tea
Known as the "bitter tea" because of its awful taste, Yarrow has antiseptic and antiviral properties.
It also boosts blood circulation and acts as a tonic that helps to purify the blood.
Drinking 1-2 cups of yarrow tea a day can help prevent you from contracting the common cold from infected loved ones or other people.
However, if you already have the symptoms, you will need to drink about 4-6 cups a day to relieve the symptoms!
Yarrow Leaf and Flower 24 Bags
Truth is, there are many other herbal teas for common cold, but the above are the top five on my list.
Some of the other herbal teas that are good for common cold include thyme, eucalyptus and turmeric teas.
Honestly, I believe that the best way to use herbal teas for cold effectively is to start immediately you notice a family member, neighbor or colleague come down with a cold.
This is a preventive measure that will help you build up resistance against the cold virus.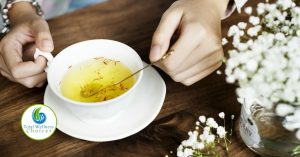 This post is for educational and informational purposes only and does not intend to diagnose or treat any disease.