This post may contain affiliate links. I may be compensated if you make a purchase through a link on this page.
What are the Health Benefits of Green Tea?
If you are looking for the health benefits of green tea, then you are in the right place. It's all revealed in this article, so read on to find out.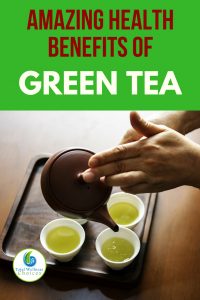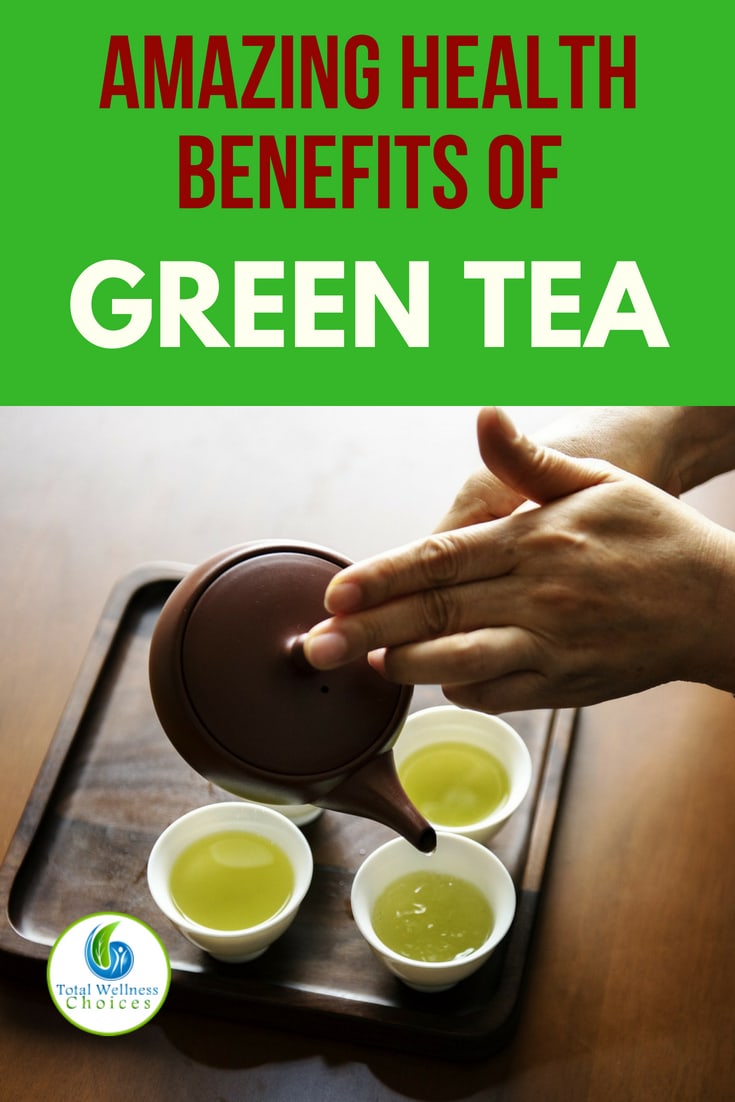 For the last few years, green tea has been on the news, talked about on various health related sites, and heralded for having benefits both when used internally and externally.
While there is little doubt that green tea has some health benefits most people simply don't know just how many benefits that this tea has or how wide reaching those benefits are.
Here we will take a look at just some of the many benefits of green tea.
What is Green Tea?
This tea is made from unfermented leaves of Camellia sinensis . Immediately the Camellia sinensis leaves are harvested, they are steamed for a very short period of time to prevent them from fermenting.
After steaming, the leaves are rolled, then spread out and dried with hot air or fried in a wok. Green tea is known to be the least fermented of all teas – it is greenish yellow in color and tastes like fresh leaves.
Bigelow Classic Green Tea Bags, 40-Count Boxes (Pack of 6)
Jade Leaf Matcha Green Tea Powder – USDA Organic
Twinnings Green Tea, 1.48 Ounce 100% Natural
Top 7 Health Benefits of Green Tea
Green tea is best known as a beverage that is packed full of flavonoids and contains antiviral, antioxidant, anti-inflammatory and anti-cavity properties.
Research shows that most of the health benefits of green tea are linked to its catechin content. (source)
Green tea can be consumed either hot or cold and doing so will help you stay hydrated, which is important for a healthy body as well as healthy skin.
In addition, green tea contains no calories, so it is the perfect beverage to drink when watching your weight or dieting and it also serves as a mild diuretic.
The diuretic effect helps prevent mild fluid build-up in people who stand on their feet all day. However, the health benefits of green tea don't stop there.
So let's take a look at some of the other health benefits.
#1. Helps Prevent Tooth Decay
Green tea contains a small amount of natural fluoride. This fluoride combined with certain polyphenols and catechins found in green tea is effective in helping to prevent cavities.
Of course, for this tea to effectively work as a cavity fighter, you are required to drink a couple of cups a day without any sweeteners that can adhere to your teeth.
#2. Works as a Mild Pain Reliever
Studies also suggest that green tea can work as an all-natural mild pain reliever, helping to reduce some of the discomforts for those suffering from arthritis.
Since it also has anti-inflammatory properties, it may also be a natural way to reduce some of the swellings around the joints that those suffering from arthritis experience.
#3. Anti Aging Effects

As mentioned earlier, green tea is one of the best sources of Catechins, which are powerful antioxidants.
Studies show that these catechins may be more powerful than either vitamin C or Vitamin E in halting the oxidation that damages to cells. This means that green tea can help delay the signs of aging.
#4. Anti Cancer
The powerful antioxidants in green tea may help reduce the risks of certain types of cancers including:
Skin
Breast
Lung
Colon
Esophageal
Bladder
#5. Anti Inflammation
Chronic inflammation has been linked to heart disease, diabetes, and other diseases. Green tea has anti-inflammatory properties that help to fight most of these diseases.
By drinking green tea you may be reducing inflammation in the body, which in turn reduces your risk of a number of serious and life-threatening diseases such as:
Heart disease
Bad cholesterol
Hypertension
Osteoporotic fractures
Diabetes
#6. Boosts Immune System
In addition, green tea also helps to boost the immune system, strengthening it and making it better able to fight off more diseases as well.
#7. Increases Metabolism
While there have been no scientific studies that have conclusively linked green tea to weight loss, it is believed that green tea does help to increase metabolism, which can have a minor effect on increasing the speed at which calories are burned.
Green Tea Benefits for the Skin

Green tea doesn't just have benefits for your health when consumed internally, it also has benefits when used as an ingredient in skincare products.
Here are some of the green tea skin benefits when used topically.
Helps protect the skin from damage caused by the sun
Helps to tone skin and muscles
Reduces inflammation caused by psoriasis, rosacea and acne
While green tea does not soften the skin, it does contain anti-inflammatory properties, which can help reduce inflammation and redness caused by a variety of different skin problems.
In addition, simply using damp cool green tea bags can also reduce inflammation from these conditions.
Isn't it amazing that something as simple as green tea has so many different benefits that can impact your health in a very positive way!
Bigelow Classic Green Tea Bags, 40-Count Boxes (Pack of 6)
Jade Leaf Matcha Green Tea Powder – USDA Organic
Twinnings Green Tea, 1.48 Ounce 100% Natural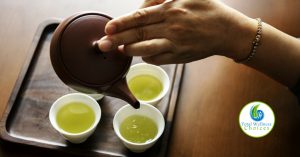 These statements have not been evaluated by the Food and Drug Administration. This article is for educational and informational purposes only and does not intend to diagnose, treat, cure, or prevent any disease or health condition. It is always recommended that you seek the advise of your private medical doctor.