Two of the most common skin conditions are eczema and Psoriasis. Eczema is actually a group of various skin conditions that cause the skin to become dry and irritated. Eczema causes the skin to become itchy, red, and sometimes scaly and is often found in people whose families have a history of allergies or asthma. The medical community is not sure what causes Eczema and there is no known cure, though infants who have this condition often seem to out grow it by the age of 10 or so.
Psoriasis is another common skin condition that seems to have at least some genetic links. This condition often results in red scaly skin and can affect various parts of the body, often the knees, elbows, and scalp. There are several things that may cause a Psoriasis break out, including dry air, dry skin, stress, too much exposure to the sun, and a variety of other things.
There are several things that you can do to aid in the treatment of Eczema and Psoriasis and your dermatologist will advise you on some of the things you will need to do. However, one of the most effect means of treating these two conditions is by choosing the right skin care products to help prevent those breakouts from occurring or worsening.
Cleansing Your Skin The Right Way
To begin with you will need to cleanse your skin in a way to reduce the irritation that can lead to a Psoriasis breakout or irritate your eczema. You can start by avoiding those hot showers, which can irritate the skin and cause it to dry out, something that you want to avoid at all costs. Instead try taking a luke-warm shower and washing your skin gently with a natural skin cleanser that contains no harsh ingredients, added chemicals, or synthetic fragrances or colors. All these things can irritate your skin and even dry it out.
Once you have completed your shower, pat it dry and coat your skin with a good all natural moisturizing cream to help hold in your skin's natural moisture and prevent it from it drying out. You want to apply this moisturizer while your skin is still slightly damp to trap in that additional moisture.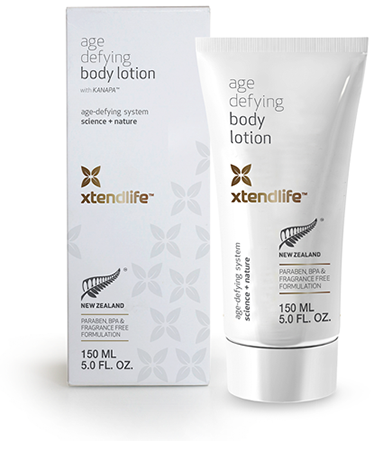 You of course are going to want to apply moisturizing cream after every shower and again before going to bed. By keeping your skin from drying out, you may well reduce and prevent some breakouts of Eczema and Psoriasis.
One product that has been proven to not only help your skin retain moisture but also soothe your skin is Xtend-Life's Age defense active body lotion.
This is an all-natural body lotion that contains ingredient such as Manuka honey that is known for it's ability to heal skin, Olivem 800 a derivative of olive oil that helps your skin retain moisture and penetrates deep to keep your skin hydrated layer after layer, and Grapeseed oil which not only helps moisturize your skin, but also forms a protective layer to hold moisture in.
To learn more about this company and their Age Defense Active Body Lotion, and how it can help you have healthier skin visit www.xtend-life.com.