This post may contain affiliate links. I may be compensated if you make a purchase through a link on this page.
Natural Remedies for Vaginal Yeast Infection that Get Rid of Candidiasis Effectively!

If you are looking for natural remedies for vaginal yeast infection, then you are at the right place because that's what we are going to talk about today.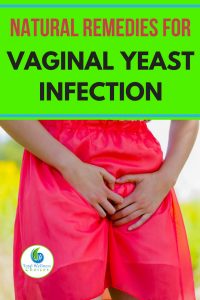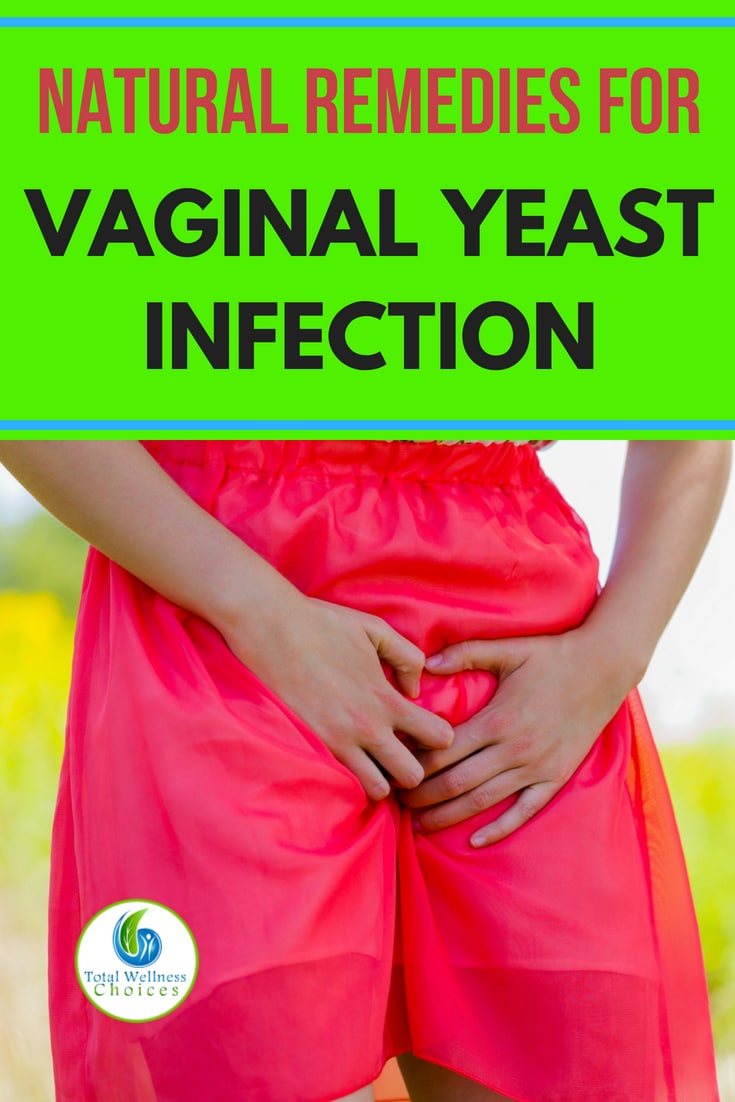 Vaginal yeast infections or thrush are painful, nasty and embarrassing. Unfortunately, they are very common among women. I can vividly remember my first experience. It was in my 2nd year in college.
I was so embarrassed to even seek medical help. I could only muster enough courage to confide in my closest friend, who insisted I consulted with my doctor. The doctor prescribed antifungal medication, which I totally hated. Their side effects were terrible!
Fortunately, there are several natural remedies for vaginal yeast infection one can use these days.
The thing is, I know I'm not the only woman to have been plagued by the woes of yeast infections.
That's why you are reading this, right? You want to learn about yeast infections and more so their natural remedies? Then, let's get to it.
Overview of Yeast infections
Can you guess how many women experience a vaginal yeast infection at least once in their lifetime?
Well, approximately 75% of women will experience a vaginal yeast infection in their lifetime and 45% of women infected with vaginal candidiasis at least suffer from repeat infections. (Source)
That means three out of four women suffer from vaginal candidiasis at least once in their lifetime.
What is Candidiasis?
Candidiasis is a fungal infection caused by a yeast known as Candida albicans. Candida lives in small amounts in the gastrointestinal tract, the vagina and mouth. Normally, when it's in small amounts, Candida is harmless.
The yeast is kept in check by the body's immune system, particularly by friendly bacteria. However, Candida can become harmful and cause an infection if it overgrows.
Candida overgrowth occurs when there is a reduction in friendly bacteria leading to a yeast infection.
What are the Causes of Yeast infections?
More specifically what causes the death of friendly bacteria leading to the occurrence of a yeast infection?
According to a PubMed article, yeast infection is caused by several factors including the following:
Weakened immune system due to pre-existing conditions such as diabetes or HIV.
Use of antibiotics. Unfortunately, they also don't discriminate and kill both bad and friendly bacteria. Hello, Candida overgrowth.
Use of contraceptives.
Too much sugar
Symptoms of Yeast Infection
Before going into the natural remedies for vaginal yeast infection proper, let's take a look at some of the symptoms. How do you know you have a yeast infection? Truth is, symptoms of candidiasis differ depending on the type of infection.
However, we are focusing on symptoms of vaginal candidiasis since 75% of women are prone to getting it at least once in their lifetime.
Below are some of the symptoms of a vaginal thrush infection:
Pain while urinating
Vaginal itching/soreness
Thick cheese-like vaginal discharge
Burning pain during urination
Pain during sexual intercourse
Treating Yeast Infection
We can all agree that having a vaginal infection is no fun.
In fact, one of the most embarrassing aspects of vaginal candidiasis is probably going to the drug store. Have you ever bought a ton of unnecessary things just to hide the fact that you are buying antifungal pills or cream to treat a vaginal yeast infection?
I see you are nodding in agreement.
But you know what, you are not alone, vaginal candidiasis doesn't discriminate. Speak of an infection that's pro-equality.
Even Gabrielle Union in her autobiography, 'we are going to need more wine' admitted to being embarrassed about seeking treatment for a yeast infection.
Luckily, you can treat yeast infections with natural home remedies.
Top 5  Natural Remedies for Vaginal Yeast Infection
#1. Probiotics
This is important if you are taking antibiotics to prevent the death of friendly bacteria that prevents vaginal candidiasis. Probiotics work in three ways.
Firstly, they help boost your immune system, making it strong enough to fight off pathogens including candida infections.
Secondly, the beneficial bacteria in probiotics emit lactic and acetic acids, which help to maintain the right acidic level in your gut. Candida thrives in an alkaline environment, so by restoring the acidic level in your gut probiotics help to inhibit candida overgrowth.
Thirdly, the good bacteria in probiotics help to out-crowd the candida yeast. The goal is to always have more good bacteria in your system than the bad. And probiotics help you achieve that goal.
You can combine oral probiotics and suppositories. Making your suppository is quite easy. Simply soak a tampon in plain Greek yogurt and insert. Be sure to change the tampon several times a day.
PRO-Women: Probiotics for Women with Cranberry Extract & 100% Naturally-Occurring D-Mannose 30 tablets
Renew Life – Ultimate Flora Probiotic Women's Care – 90 billion – 30 vegetable capsules
#2. Anti-Candida Diet
Another effective way to treat yeast infection naturally is by opting for low sugar diet. This is because sugar is one of the main causes of candida overgrowth. Yeasts feed on sugar! They use sugar to build their cell walls, multiply and expand their colonies. Avoid added sugar, starchy foods and caffeine.
#3. Coconut Oil
Coconut oil is rich in antifungal properties that are helpful in treating yeast infections. Start with 1-2 tablespoons of coconut oil daily. You can up the dosage as you observe how your body reacts to it. You can also use the suppository method. Soak a tampon in coconut oil and insert. Change several times a day.
To get all the medicinal benefits, it is important to use unrefined organic coconut oil. This is my favorite brand.
Nutiva Organic, Cold-Pressed, Unrefined, Virgin Coconut Oil, 29-Oz, 2-Pack
Viva Naturals Organic, 100% Pure, Cold Pressed, Extra Virgin Coconut Oil, 16 Ounce
#4. Apple Cider Vinegar
Apple cider vinegar is my go-to natural home remedy because it can be used for a lot of health issues. In fact, I drink 1-2 tablespoon of vinegar (mixed in 8 oz of water) every morning. It's helpful for regulating sugar levels, helps with digestion, soothes sore throat, boosts energy, and clears acne among many other benefits.
Drinking apple cider vinegar can help fight the candida from the inside while you fight it from the outside by using it to douche (dilute with water). I use 1:1 dilution to prevent the stinging pain!
Always choose a brand with the "mother", naturally occuring chains of protein enyme molecules that have potent medicinal properties. Here is the one I personally use.
#5. Essential Oils
There is an essential oil for virtually any health issue and vaginal yeast is no exception. Tea tree and oregano are a couple of the EOs that have been found to be helpful natural remedies for vaginal yeast infection.
Here is an article on the best essential oils for yeast infection and how to use them.
Tons of women are embarrassed when they get vaginal candidiasis without knowing that 75% of women get a yeast infection in their lifetime. A big majority of these women struggle when seeking treatment for vaginal candidiasis.  But you won't fit in the latter statistics, will you? That's the beauty of natural remedies for vaginal yeast infections.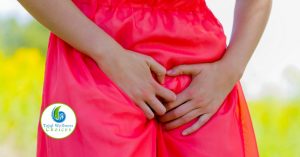 This post is for informational and educational purposes only and does not intend to diagnose or treat any disease.